Therapy Dogs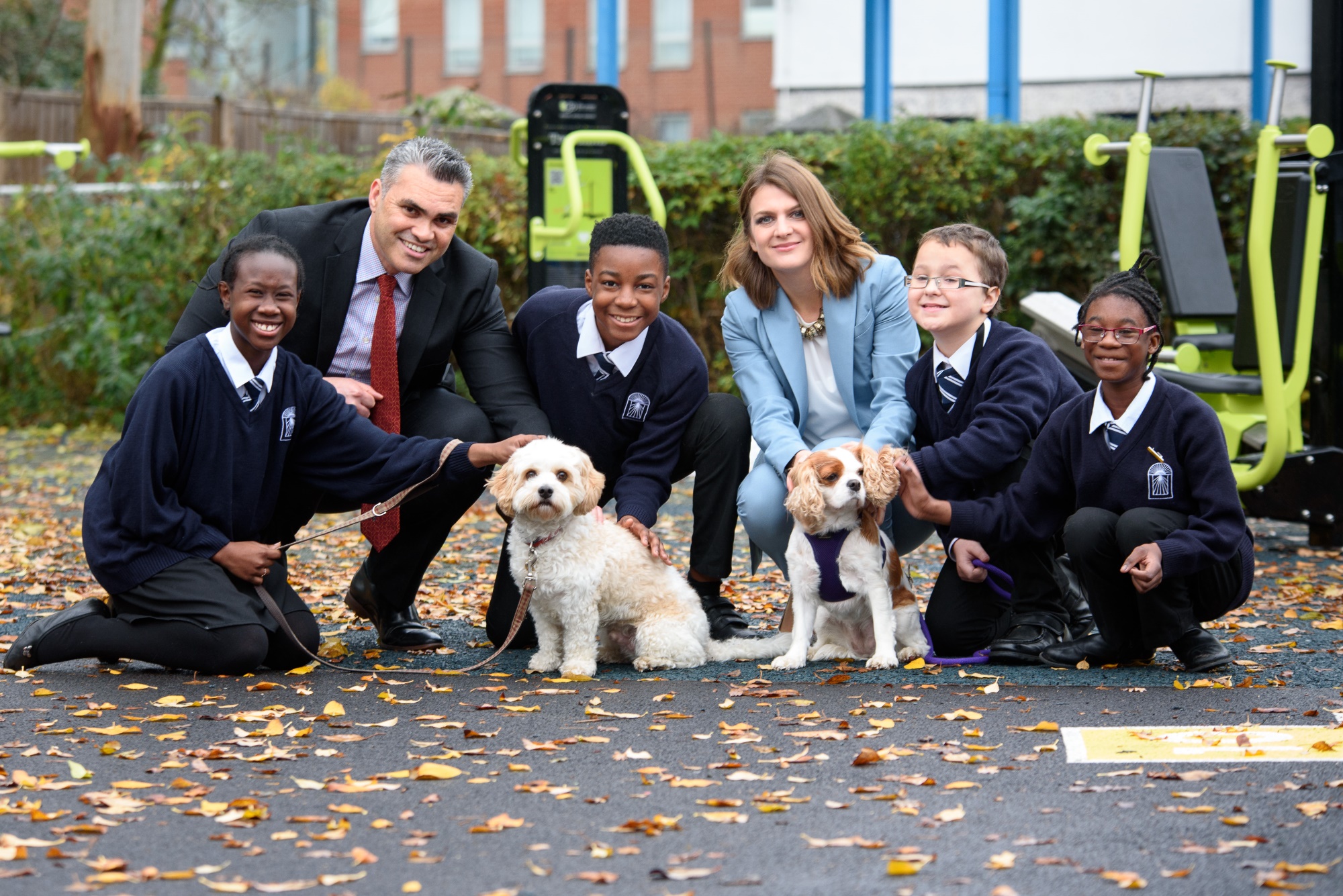 Following a vote, where 93% of pupils were in favour, the use of therapy dogs have been introduced to Woodlane High School.
What is a therapy dog?
A dog trained to provide affection and comfort to people in hospitals, retirement homes, nursing homes, hospices, disaster areas, mainstream and special schools.
The aim of a therapy dog is to release stress and tension.
Some young people also read to therapy dogs, building their confidence in reading.
What are the essential personality traits needed for therapy dogs?
Exceptional tolerance of handling by strangers.
No sensitivity to rough stroking or petting.
Excellent obedience levels.
The ability to walk on the lead without pulling.
Tolerance of unusual smells and sites, such as wheelchairs, medical devices.
No fear of unsteady movement in humans.
A calm disposition.
Tolerance of other animals.
Complete lack of food or toy aggression and guarding behaviours.
(pets4home.co.uk)
Therapy dog handlers
A handler must also be suitable for the role.
When dogs are training to be therapy dogs, their handler is also assessed.
The handler must control their dog in a positive manner.
The handler must be able to recognise any signs of fear or stress in their dogs.