In this section...
Science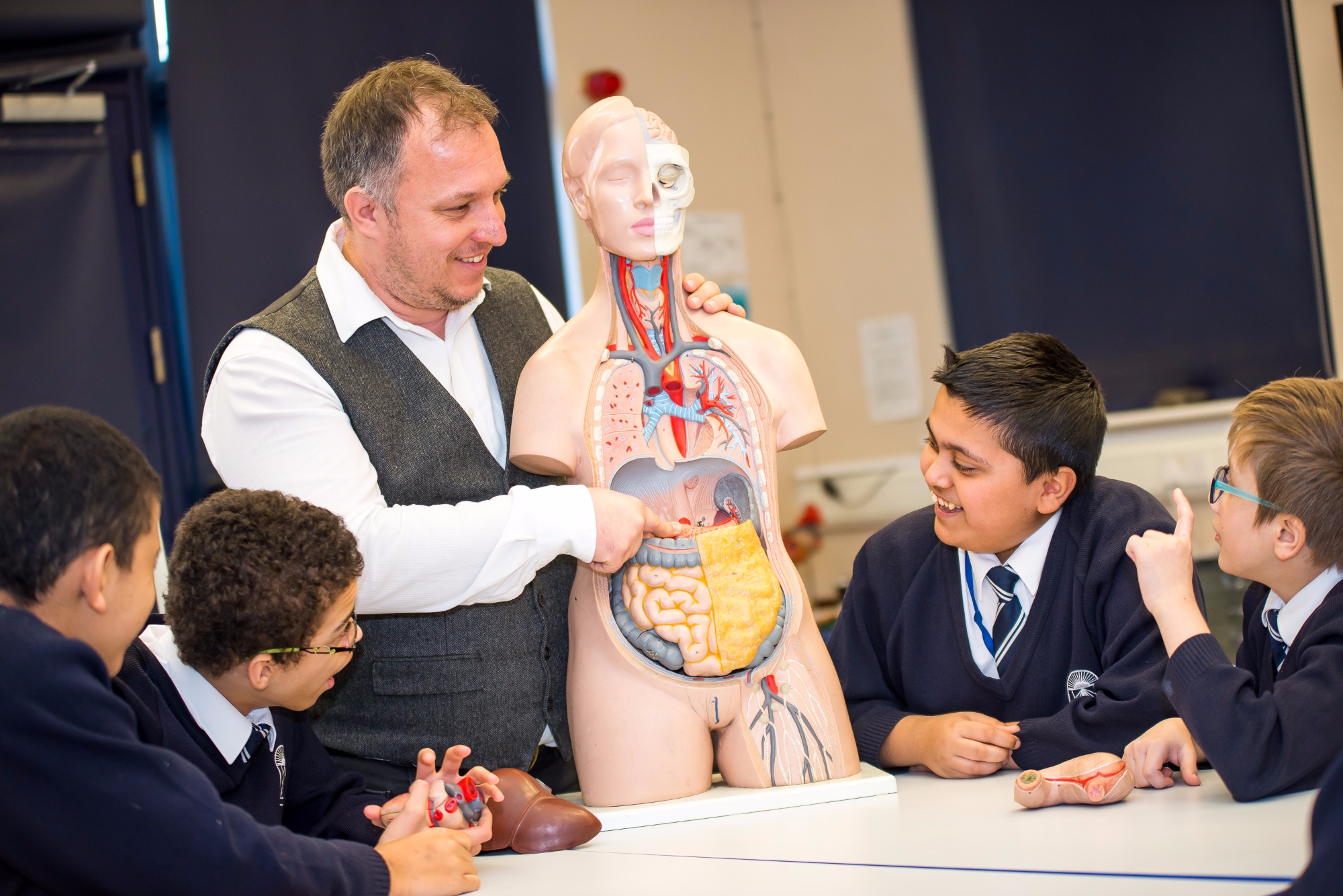 It is the aim of the Science Department at Woodlane High School to ensure that lessons are engaging, stimulating, multi-sensory and differentiated to suit the needs of all of our pupils.The Science departments key focus is placed on developing pupils understanding of natural phenomena and technological world around them, which is forever changing. Pupils are educated in a warm, welcoming environment where they are encouraged to build on their existing skills and develop their ideas and curiosity.
Science Aims:
Give practical experience of how scientists make observations of the natural world, come up with hypotheses and do experiments to obtain evidence to support or disprove these hypotheses.
Help pupils to understand the importance of evidence when making decisions and to be able to judge whether the claims of the media, advertisers, politicians, journalists, etc, are evidence-based and reliable.
Develop awareness of the conclusions of important scientific theories in a concrete and accessible way.
Develop an appreciation of how science has contributed to the historical and cultural development of our society.
Give pupils enough evidence-based knowledge to be able to make informed personal judgements in order to lead healthy, safe, comfortable and environmentally sustainable lives.
Key Stage 3:
In Year 7 and 8 pupils follow 'Exploring Science - How Science Works' program. Pupils are provided with opportunities to access scientific concepts through different approaches in order to gain knowledge, skills and understanding of events which take place as part of everyday activities, for example, when cooking, their own health and body, or the use of materials for functional purposes.
Key Stage 4:
KS4 program is taught as a 3 year course in Year 9, 10 and 11 and follows the new Edexcel combined Science curriculum. All pupils have the option to attend 20 minute Science support club at Wednesday and Friday lunch break and 1 hour long Science GCSE revision club on Wednesday after school. All Year 11 pupils are entered for the Edexcel Entry Level qualification and will be awarded with an Entry Level 1, 2 or 3 Certificate at the end of Year 11. Selected pupils are entered for the Edexcel GCSE combined Science foundation level qualification.