Performing Arts
Performing Arts at Woodlane are taught through direct classroom time, as well as theme days and enhanced through extra-curricular clubs.
Woodlane provides Music lessons once a week to pupils in Year 8 and 9, throughout the academic year. Year 7 and 11 pupils receive a term of Music lessons during the Summer Term. Pupils are able to access a Circus Skills workshop in Year 7 whilst Dance is also taught in Year 8 both through PE lessons.
Drama techniques are used to support the development of communication skills and friendship in Year 7, where lessons take place in the Autumn and Spring Term. All year groups work with Image in Action, who use drama and role play to explore key issues, such as sex and relationships for a 12 week block during PSCHE lessons.
End of year celebrations and performances provide pupils with the opportunity to demonstrate their progress in music and celebrate their achievements. All pupils who attend Music Club (after school) and Music lessons work towards a final performance at the end of each term.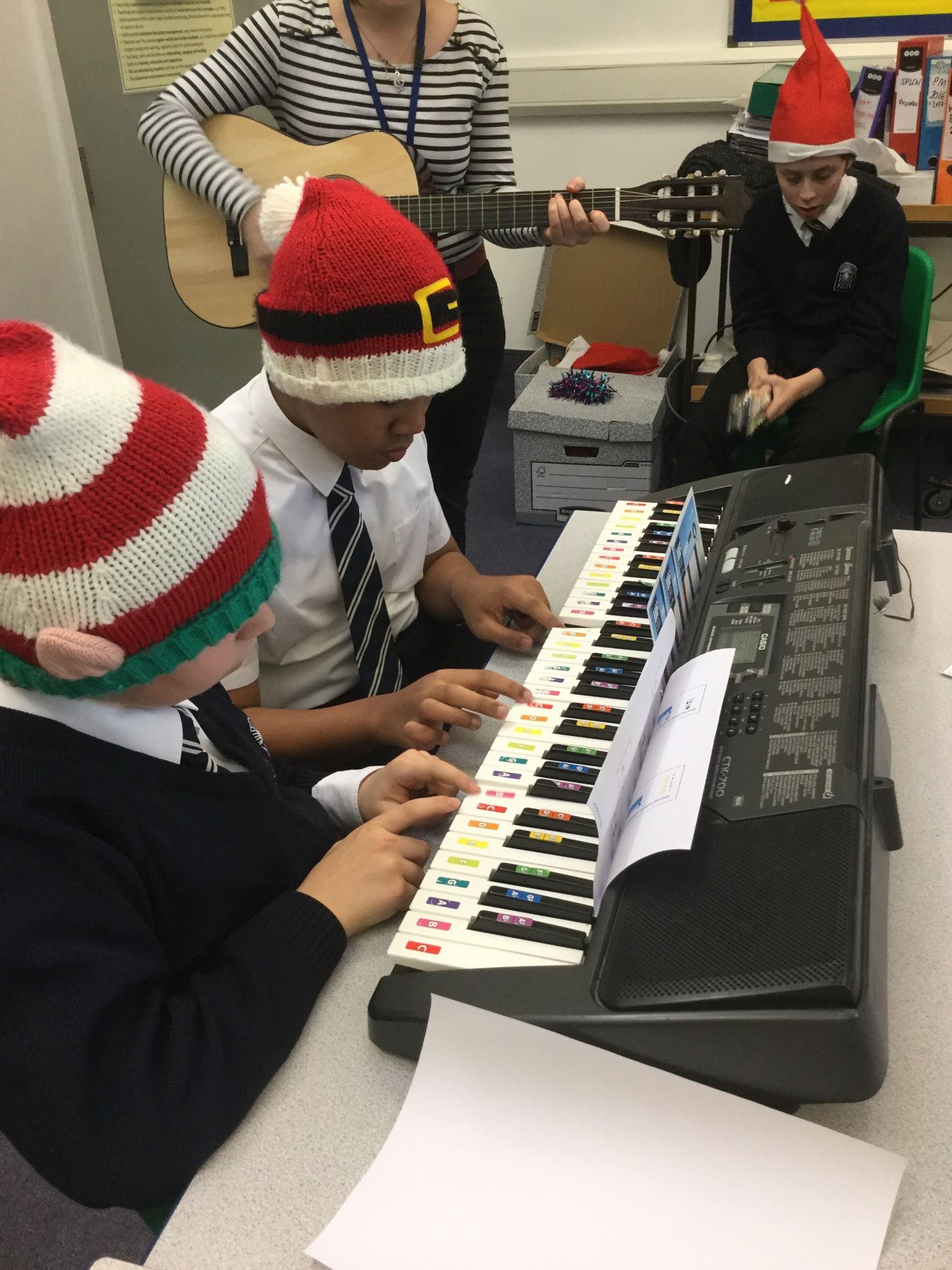 Pupils have the opportunity to learn different instruments, including singing, guitar, bass guitar, keyboard, drums, and various tuned and un-tuned percussion. Pupils can be supported to learn these instruments further on request.
Aims of Performing Arts:
Increase confidence.
Improve teamwork and social skills.
Improve listening and responding.
Improve fine and gross motor skills, and coordination.
Provide opportunities for pupils to explore music and drama in a range of accessible formats.
Provide opportunities to widen skills for creativity and improvisation.