In this section...
PSCHE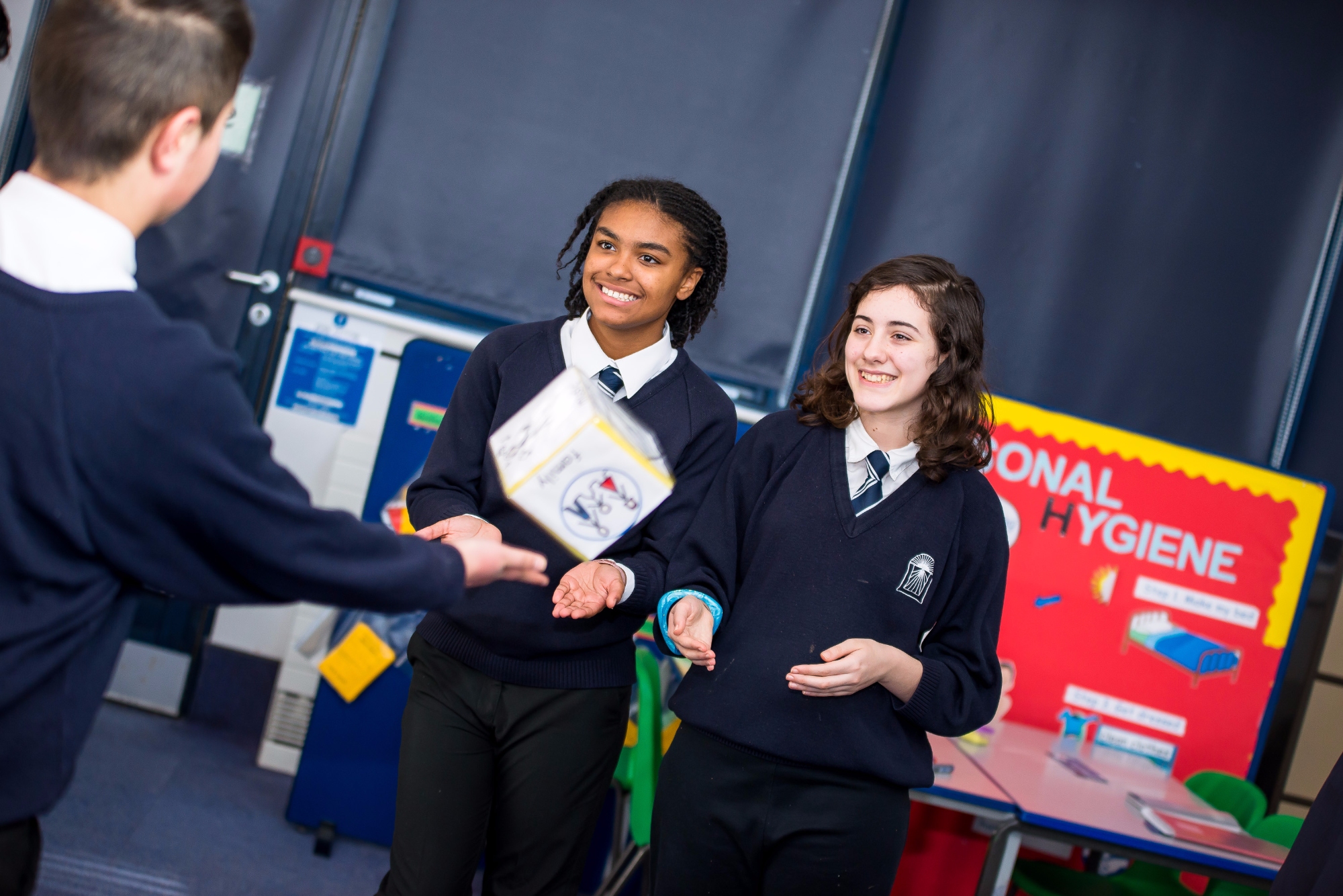 The overall aim of PSCHE (Personal, Social, Citizenship, Health, Economic Education) is to prepare students at Woodlane for future life. It is a developmental programme of learning through which pupils acquire the knowledge, understanding and skills they need to manage their lives now and in the future. As part of a whole school approach, PSCHE education develops the qualities and attributes pupils need to thrive as individuals, family members and as members of society.

There are three main core themes:
Health and Wellbeing.
Relationships.
Living in the Wider World.

PSCHE offers a skills based approach to learning which endeavours to use a range of visual, auditory and kinaesthetic learning activities.
PSCHE is taught directly to Years 7 to 10, and on a cross-curricular basis to Year 11.
PSCHE Aims:
To provide pupils with accurate and relevant knowledge.
To provide pupils with opportunities to explore and clarify their own and others' values.
To explore and understand the elements of a healthy and balanced lifestyle.
To explore and understand personal safety and learn Emergency Life Skills.
To prepare all pupils for the world of work and a work experience placement.
To develop social and communication skills in order to communicate effectively and build positive relationships.
The skills, strategies and language they need in order to lead healthy, safe, fulfilling, responsible and balanced lives.
Key Stage 3:
At Key Stage 3, pupils build on the skills, attitudes, values and knowledge they have acquired and developed since primary school. PSCHE addresses the changes the learners are experiencing, beginning with the transition to secondary school and the challenges of adolescence. Leaners build on developing their social skills, financial capability and enterprise skills. They learn about growing up, puberty and how to keep themselves safe. They also explore human rights and the world around them.
Key Stage 4:
At Key Stage 4, pupils extend and rehearse skills, further explore attitudes, values, knowledge and understanding acquired during Key Stage 3. The PSCHE curriculum reflects that learners are moving towards an independent role in adult life, taking on greater responsibility for themselves. In Year 10, pupils explore what makes a healthy and balanced lifestyle, including emotional wellbeing, healthy relationships, SRE (sex and relationships) and learning around drugs, alcohol and tobacco. Pupils also learn about the world of work and prepare for a work experience placement at the beginning of Year 11.