In this section...
Maths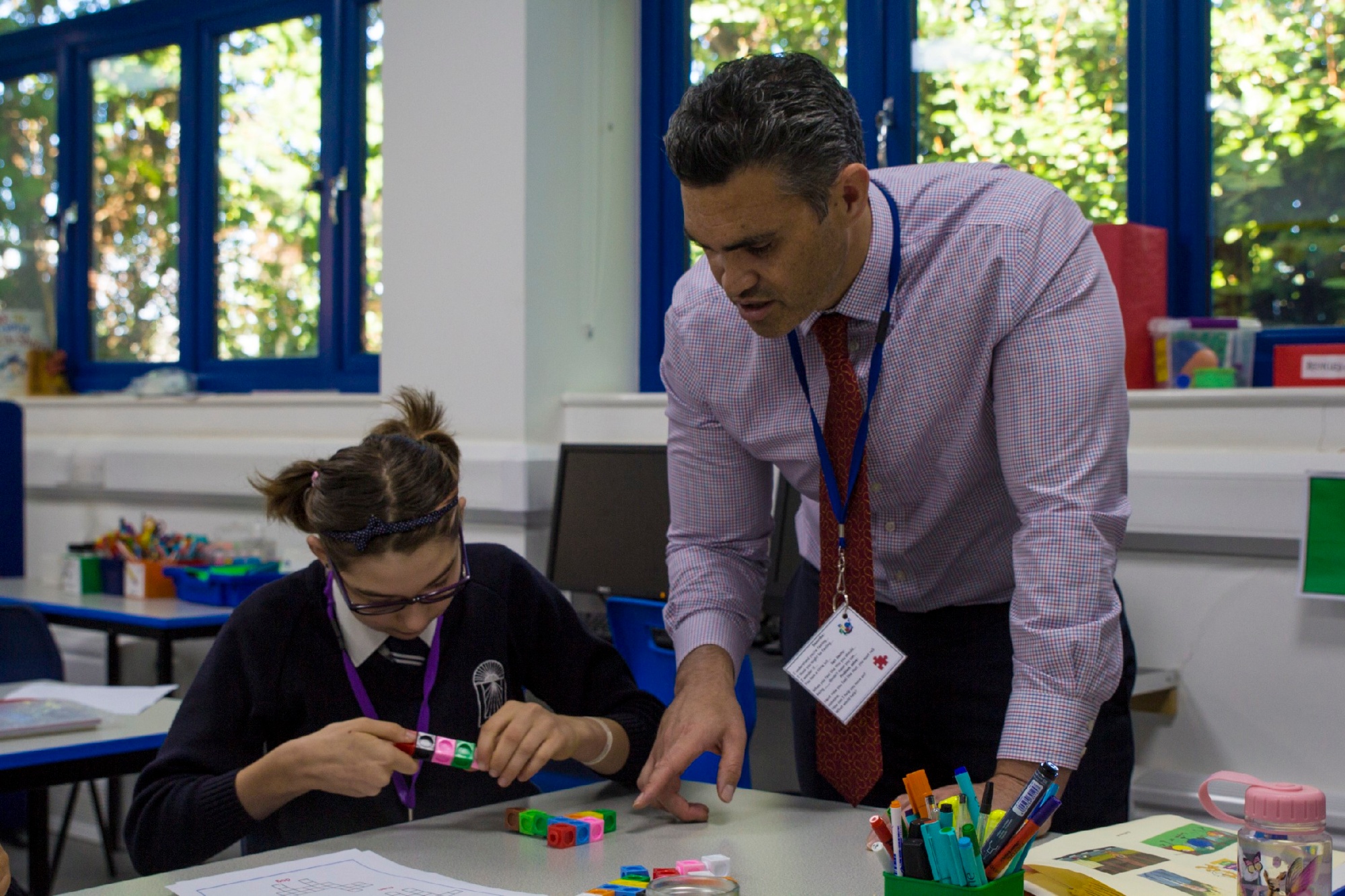 It is our aim at Woodlane High School to ensure that Mathematics lessons are engaging, stimulating, multi-sensory and differentiated to suit the needs of all of our pupils. A key focus is placed on developing pupils' problem solving skills, providing them with opportunities to apply ideas confidently to solve real-life problems. This gives pupils the opportunity to reflect and evaluate the world around them. Pupils are educated in a warm, welcoming environment where they are encouraged to build on their existing skills, develop curiosity in Mathematics and most of all enjoy their learning!
Maths Aims:
Present an environment where all pupils can learn to the best of their ability and where all pupils' needs are addressed positively and sensitively.
Offer a variety of approaches to teaching and learning to engage and motivate pupils, encouraging their active participation.
Provide pupils with techniques so that they can investigate and solve problems in school mathematics and other curricular areas.
Develop and extend a pupil's ability to express themselves clearly; to reason logically and to be able to generalise.
Build a pupil's confidence in their own ability and develop mathematical skills for their usefulness and applicability in the real world.
Develop mathematical knowledge and oral, written and practical skill that encourages confidence and enjoyment.
Utilise pupils' interests and popular current events in the world to stimulate learning.
Set realistic yet challenging targets, with high expectations for all pupils.
Key Stage 3:
Year 7, 8 and 9 follow the new KS2/KS3 Curriculum which we adapt to suit the wide-ranging needs and capabilities of our pupils.
KS3 pupils also have an additional Numeracy lesson every week, which is based on developing their problem solving skills and Year 10 pupils act as mentors during these lessons.
At the end of KS3, pupils should have greater confidence in their own knowledge, skill and understanding of mathematics as it impinges on their future adult life.
Key Stage 4:
Selected KS4 pupils have the option to attend Mathematics Club on Monday (1 hour) and/or Mathematics Tuition on Saturday (2 hours). All sessions are carried out by the Mathematics teacher except for Saturday, where external tutors are utilised to provide personalised tuition in small groups.
All Year 11 pupils are entered for the Edexcel Entry Level qualification, which consists of 3 examinations and 3 pieces of coursework. These are completed in class during the Autumn or Spring Term and pupils will be awarded with an Entry Level Certificate 1, 2 or 3 at the end of year.
Selected KS4 pupils are entered for the Edexcel GCSE Mathematics qualification. Pupils begin this course in Year 10, where the basic foundations are laid and the core concepts reinforced.
During Year 11, pupils sit several mock examinations to help build their confidence levels and experience the pressure of real GCSE examinations.
The new GCSE Mathematics curriculum was first examined in May/June 2017, where Grades 9-1 were awarded as opposed to Grades A*-G.