In this section...
Homework
Pupils in Key Stage 3 and Key Stage 4 will receive subject specific homework on a weekly basis.
Following consultation with pupils, parents and staff, pupils in Key Stage 3 will receive differentiated homework in the following format and are expected to complete at least one task: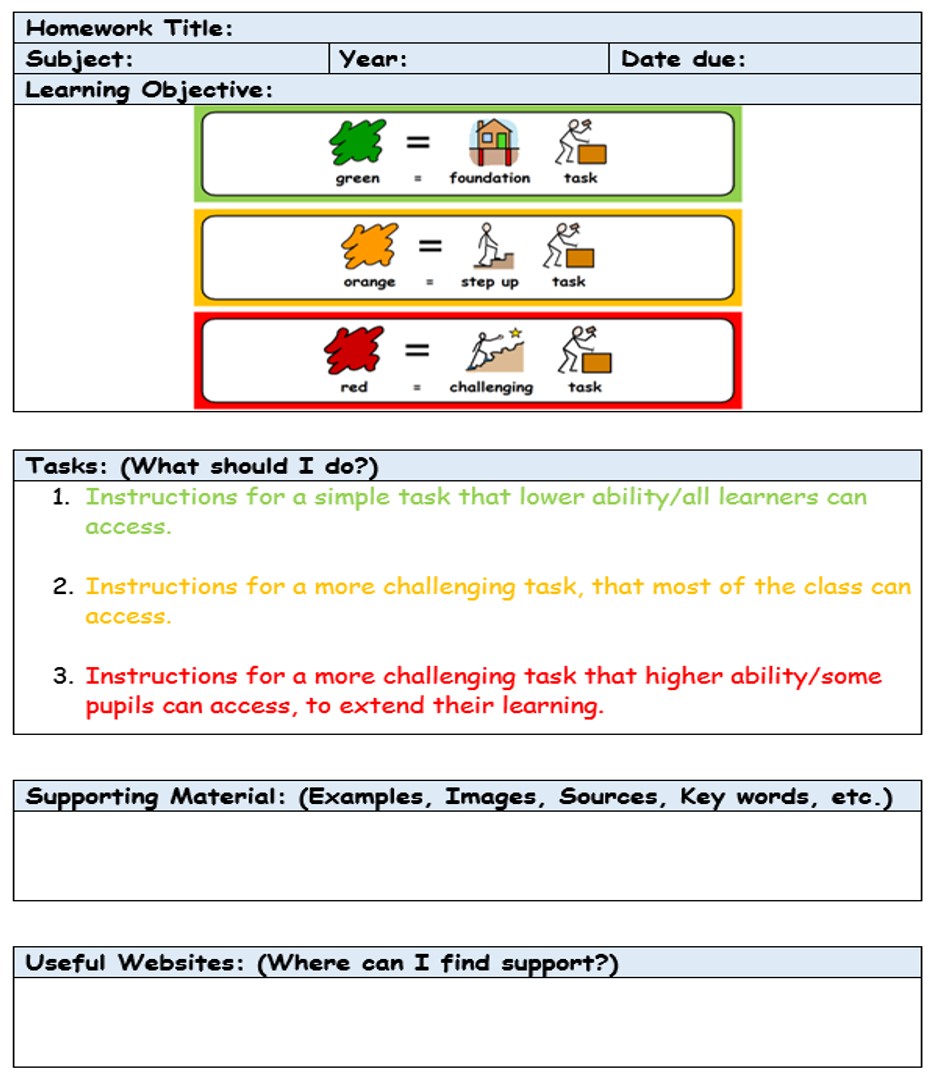 To find out this week's homework select the appropriate year group.
In addition to any subject specific homework all pupils should complete the following tasks on a weekly basis:
Literacy:
Read at least 3 times a week (ensure your parent/carer signs your diary to confirm)
Complete any required STAR book tests
Practise your topic spelling words
Numeracy:
Practise your timetables
Play set Mathletics