Healthy School
Woodlane High School was the first school in London to achieve the Healthy School's Gold Award!
Please click here for further information.
The Healthy School's London initiative is designed to respond to growing concerns over healthy weight in London and a need for more physical exercise and sport participation across all London boroughs. It is backed by the Mayor's office.
Our aim is to help pupils make healthy decisions regarding mental and sexual health as well as informed decisions in selecting healthy food & drink options and improve their fitness through exercise and sport.
We support this in the taught curriculum:
In Food Technology lessons and extra curricular cooking clubs

In PSCHE lessons, including sex education

In Science lessons and extra-curricular gardening sessions

In PE and extra-curricular sports clubs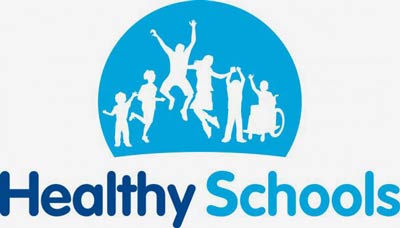 We support this in whole school activity:
Promoting positive mental health

Providing mental health care where required

Raising the self-esteem of pupils

Providing a healthy breakfast free of charge

Providing healthy school lunches including a range of vegetables and a salad bar

Providing fruit at break and lunch times which available to all staff and pupils

Pupils are permitted to drink water in lessons

Pupils are encouraged to bring healthy packed lunches

The school nurse monitors the weight, height and growth of pupils and will offer advice accordingly