In this section...
English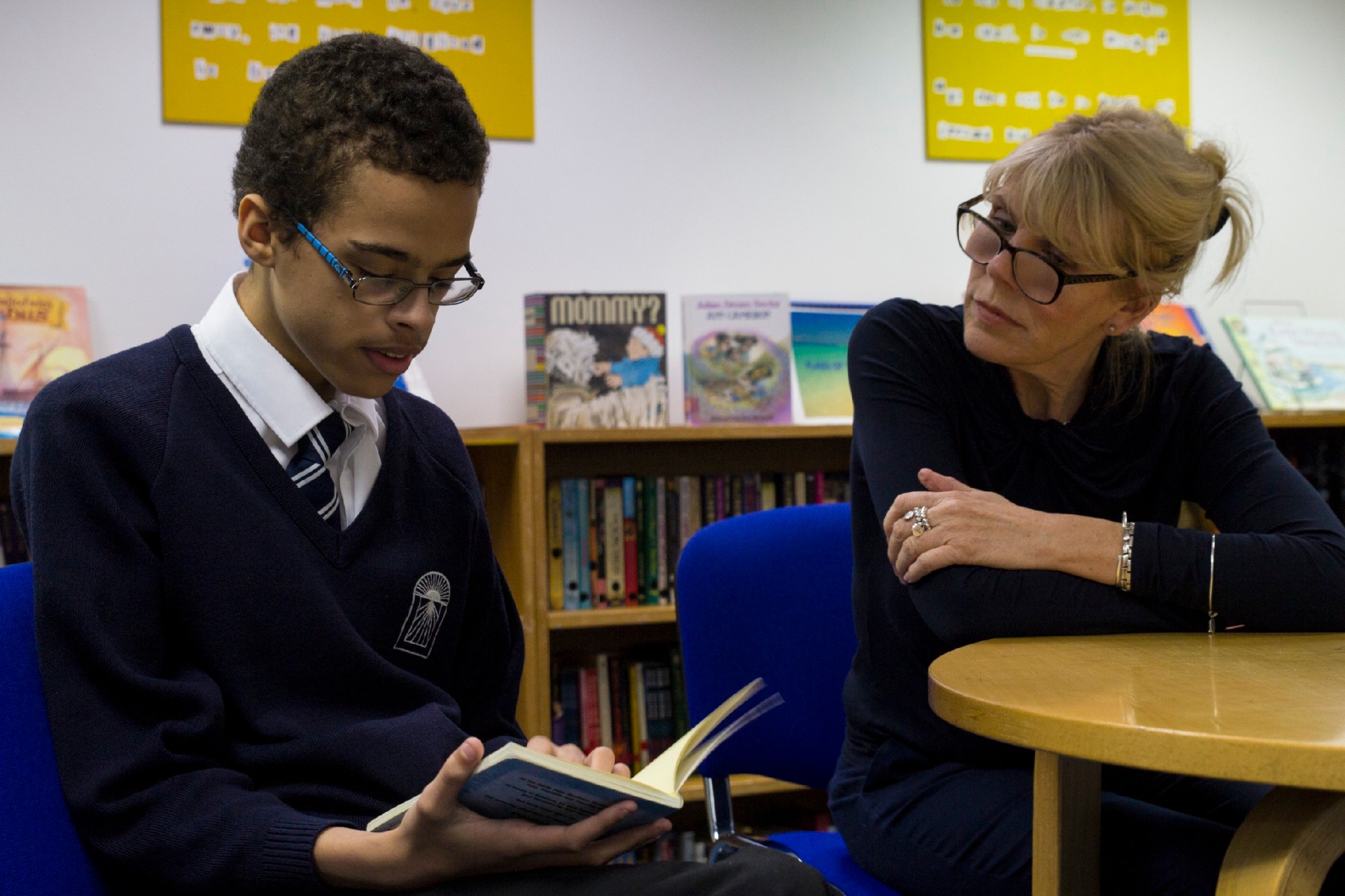 It is our aim in English to ensure that lessons reflect the variety and diversity of the pupils at Woodlane High School. The philosophy which underpins our teaching at Woodlane is one that seeks to enrich pupils, not just through improving their skills in literacy, but also through providing them with life choices and the ability to reflect and evaluate the world around them. It is our wish that all pupils benefit from a wide range of inspiring, challenging and topical literature to enhance pupils' desire to read and their passion to discuss new concepts and interests.
English Aims:
To develop a love of literature.
To develop the habit of reading widely.
To use discussion in order to learn.
To acquire a wide vocabulary.
To engage pupils through multi-sensory lessons.
To equip pupils with a command of the spoken and written word.
To write with a wide range of purposes.
Key Stage 3:
Units aim to cover the three English strands (reading, writing and spoken language). Spoken language underpins the development of literacy and supports competent readers. Pupils are encouraged to learn the conventions of discussion and debate and to contribute regularly in class. Woodlane allows pupils the opportunity to work collaboratively in small groups and to make formal presentations.
Reading at KS3 is wide, varied and challenging. It is aimed at the level of each individual pupil through a number of reading programmes and library schemes. We hope to inspire reading as 'habit' and to create fluent, competent readers.
Pupils are encouraged to write clearly and accurately and to adapt their language to suit a range of purposes and contexts.
Key Stage 4:
Year 10 pupils begin a two year programme either working towards a GCSE or a 'Step-up' to English Gold/Silver Award.
At the end of Year 11, GCSE students will gain a grade levelled 1-9 under the new grading system (9 being the highest). They will gain two GCSEs in Literature and Language. The course is now 100% exam and texts include 'A Christmas Carol', 'An Inspector Calls' and 'The Tempest'.
'Step-Up' is the new name for the Entry level qualification. Pupils taking this qualification are aiming to either receive a Gold or Silver Award. Examinations are set internally throughout Years 10 and 11.