Destinations: Further Education and Training
Woodlane holds the Investor in Careers accreditation and is committed to providing high quality careers education and support to enable our pupils to access the most appropriate next stage of learning post-16. This remains a key priority and our success is reflected in the fact that no pupil has left Woodlane NEET (Not in Education, Employment or Training) in the last 6 years.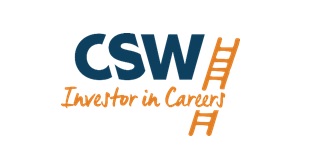 For information on the colleges and sixth form placements that pupils have moved to at the end of their time at Woodlane, click on the link on the right.
In Key Stage 4 pupils are working towards a smooth transition from secondary school into either further education or vocational studies. We work with pupils to ensure they are prepared and educated about the changes that will take place once they leave Woodlane High School. We ensure that pupils are supported throughout this process and are also encouraged to develop independence skills to increase confidence about the changes that will take place.
Pupils participate in a variety of transitional experiences throughout Years 10 and 11, such as work experience, college link, The Real Game, Peer Support Programme and many more. It is hoped by the time each pupil leaves Woodlane they feel prepared for the world of work.
The Policy for Careers Educations, Information and Guidance and Work Related Learning is downloadable below. Please contact the Careers Leader, Felicity White (PSCHE Subject Leader) on 0208 743 5668 or email admin@woodlane.lbhf.sch.uk if you have any questions.