College Link Programme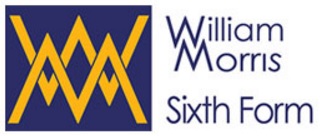 Each year, Woodlane Year 11 pupils embark on an exciting College Link Programme with William Morris Sixth Form (WMSF). As a high number of pupils transition to WMSF every year, it is great to be able provide an opportunity for Woodlane pupils to get to know the environment and staff to make any future transition considerably easier. For those that do not attend WMSF upon leaving Woodlane, the experience is still hugely beneficial. Pupils experience a larger environment and have the opportunity to practice the skills they will need when they leave at the end of Year 11, e.g. making friends, learning their way around, getting used to different rules/expectations. Woodlane students also benefit from seeing the fantastic progress that Woodlane's ex-pupils, who now attend WMSF, are also making.
Pupils will attend WMSF following October half-term 2021 and this will be every Thursday until the end of the Spring term. They are assimilated into WMSF life as much as possible during lunchtimes and before and after classes, although whilst in class they work only with other Woodlane pupils. Support is provided by staff from both the school and WMSF. Pupils will travel from school under the supervision of Teaching and support staff via public transport. Pupils will have lunch on site and will be permitted to wear their own clothes as they would when attending college next year.

Woodlane would like to thank WMSF for their continued support in running the college link programme.

West London College

In addition to WMSF we also work closely with West London College. Similarly, to pupils visiting WMSF, a group of Year 11 pupils visit West London College every Thursday from October Half term through to the end of the Spring term. We now have many pupils moving on to West London College from Woodlane, this is via the inclusive learning pathway which may be more suited to some of our pupils. WLC offers a range of transition pathways as part of inclusive learning as an alternative to moving directly to a Level 1 programme. Pupils who visit West London College as part of the college programme undertake a creative journey exploring Performing Arts and craft activities. During these sessions' pupils work on their self-confidence, social communication, team building skills and use their creativity to participate in prop making. Pupils also have the opportunity to experience wider college life, through accessing the canteen, exploring college site with the support of staff and interacting with ex- Woodlane pupils. Pupils travel from school under the supervision of teaching staff and support staff via public transport during these visits. Pupils will enjoy lunch on site and are permitted to wear their own clothes as they would in the college environment.