In this section...
Ofsted Reports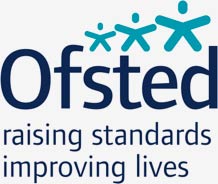 OFSTED 2018
Following our Section 8 one day Ofsted inspection on Tuesday 1st May 2018 I am delighted to inform you that we achieved Outcome 2, which is the highest judgement possible during this type of inspection.
Outcome 2 – the school remains good and there is sufficient evidence of improved performance to suggest that the school may be judged outstanding if it received a section 5 inspection now. The school will be informed that its next inspection will be a section 5 inspection, which will typically take place within one to two years.
As detailed in the Ofsted Section 8 Inspection Handbook (available below) a Section 8 one day inspection will not result in individual grade judgments or change the overall effectiveness grade of the school. However, our final inspection letter is attached which details some of the fantastic work which takes place at Woodlane every day and I am sure you will agree it is a glowing letter.
OFSTED 2014
| Inspection Category | Outcome |
| --- | --- |
| Overall effectiveness | Good |
| Achievement of pupils | Good |
| Quality of teaching | Good |
| Behaviour and safety of pupils | Outstanding |
| Leadership and Management | Good |
To download an Ofsted report, select the appropriate year below and click the attachment.